Ogłoszenie numer: 5692464, z dnia 2021-10-12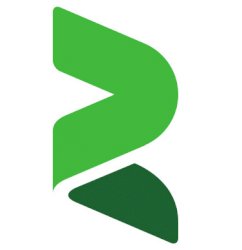 Reakiro is a leading EU manufacturer and supplier of premium CBD products
Reakiro is a leading European HACCP/GMP certified manufacturer and supplier of full-spectrum CBD oils, creams, and capsules. Reakiro's award-winning creative product design is outstanding and its customer service is considered to be among the best.
With full control of its CBD production, Reakiro provides a highly sophisticated, superior product. From sourcing seeds to product design, accurate formulation, and packaging, Reakiro is involved in every step of the production process. To stand by its quality standards, Reakiro utilizes traceable batch codes printed on each individual consumer product for full transparency and trust.
Reakiro CBD Oil is a full spectrum and broad spectrum oils produced from the highest quality industrial hemp cultivated in the EU and tested by independent third-party laboratories.  
The term Full Spectrum refers to extract which contains all the compounds, which are found naturally occurring in the plant. These include over one hundred cannabinoids, terpenes, flavonoids, and essential oils, which work in conjunction with each other to improve the therapeutic benefits of the individual molecule. This is commonly referred to as the Entourage Effect. Similarly, broad-spectrum CBD contains other compounds found within the plant, which are preserved in the extract. However, THC is completely removed.
Supply Chain Manager
Miejsce pracy: śląskie / Mysłowice
Opis stanowiska
The Supply Chain & Warehouse Manager will be responsible for production scheduling, capacity review, material storage & usage, and Supplier management. The person in this position will play a major hands-on role in the overall success of the Operations Team with the goal of creating exceptional customer service. The Supply Chain Manager will be responsible for use of ERP systems and demand forecasting models to ensure on-time availability of all manufacturing supplies and components, also driving efforts to significantly improve physical inventory management practices and accuracy. The Supply Chain Manager communicates with executives regarding business needs to secure resources needed to satisfy customer demands and ensure delivery and/or implementation. This position interfaces regularly with representatives from Manufacturing, Quality, Finance, Sales and Marketing.
Proposed experience required: 5+ years in similar role. Someone who is presently the Assistant Supply Chain & Warehouse Manager in a production facility.
Wymagania
Bachelors degree in Supply Chain, Operations Management, Business Administration or related field.
5+ years of previous relevant experience in supply chain, logistics, or operations
Excellent communication skills in English and Polish. Russian is very helpful.
Very Strong Planning And Organisational Skills.
You are an analytical thinker who loves to solve problems (advanced Excel skills are a must).
You have a logical and systematic approach to work.
Incredible time management, with the ability to work under pressure, maintain accuracy and keep to deadlines.
Be an owner and proactively find solutions to business problems.
You are organised. You deliver stuff on time & handle stress well.
You are social. You can easily network with people of all backgrounds.
Experience in a GMP and/or ISO:9000 production environment.
Experience with ERP systems.
Oferujemy
work in a friendly, international atmosphere
the possibility of further development in working with clients from all over Europe
the possibility of participating in the development of the warehouse (both in terms of procedure and technology)
At the moment, we do not offer any extras such as group insurance or multi-port cards
Prosimy o dopisanie klauzuli: Wyrażam zgodę na przetwarzanie moich danych osobowych dla potrzeb niezbędnych w procesie rekrutacji.
APLIKUJ TERAZ